SAKURA TIN TEA CANISTERS
Kotodo tea canisters wrapped in traditional cherry bark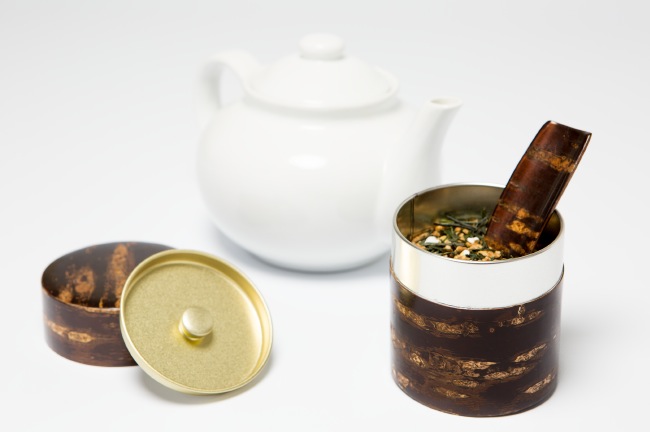 Hand-wrapped in Sakura (Japanese Cherry) bark with traditional techniques and designs from the Akita Region of Northern Japan. The production process is carefully handled not to damage the Sakura tree. Your Sakura Tin Tea Canister will age beautifully and naturally over time. The bottom is also covered in Sakura bark, and is not embossed with our company logo. Every Sakura Tin Tea Canister has unique patterns as each canister is crafted using natural tree bark. Canisters made entirely of cherry bark expand and contract depending on temperature and humidity. However, our Sakura Tin Tea Canisters are lined with tin, which not only prevents the tea canister from expanding and contracting keeping the canister airtight, but also makes it a more affordable option compared to tea canisters made entirely of cherry bark.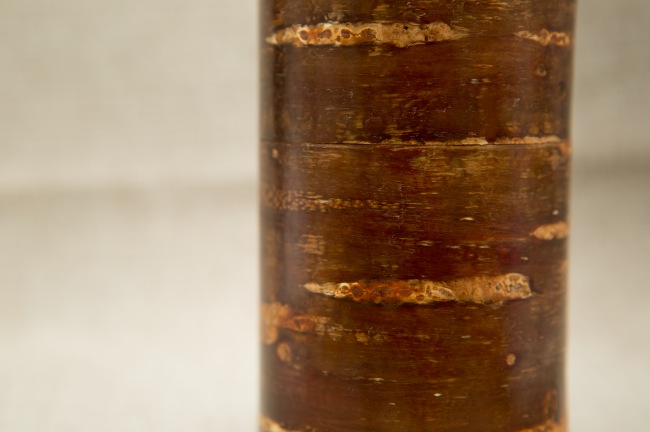 Available Sizes
The Sakura Tin Tea Canisters is offered in a variety of sizes. See the chart below for the sizes that are available. The capacities listed show the amount of sencha (Japanese tea leaves) that can be stored in each canister.
Capacity: g
Capacity: oz
Size: (Ø) x (H) cm
Size: (Ø) x (H) inch
Comments
LONG TYPE
100 g
3.5 oz
6.4 x 10.3 cm
2.52 x 4.06 in.
with internal cap
150 g
5.3 oz
7.3 x 11.4 cm
2.87 x 4.49 in.
with internal cap
WIDE TYPE
100 g
3.5 oz
7.3 x 8.0 cm
2.87 x 3.15 in.
with internal cap
150 g
5.3 oz
8.3 x 9.4 cm
3.27 x 3.70 in.
with internal cap
200 g
7.0 oz
8.9 x 11.0 cm
3.50 x 4.33 in.
with internal cap
Sakura Tea Spoon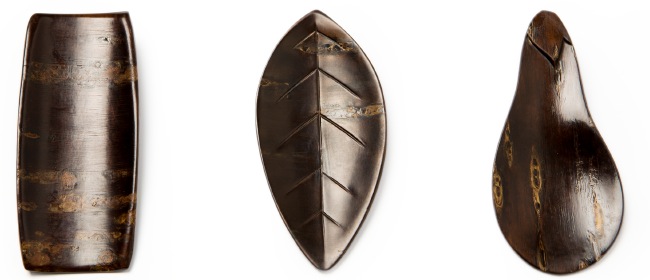 The matching Sakura teaspoon is used to scoop tea leaves from can to teapot.

From left to right: Boat Shape, Leaf shape, Eggplant shape
Size (approximately): (W)3.5 cm x (H) 7.5 cm / 1.38" x 2.95"