Pocket & Clear-Lid Canister - Silver Tin Pocket Canister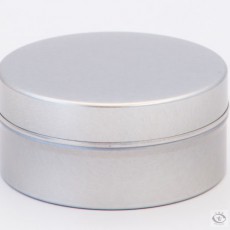 Product Name
Silver Tin Pocket Canister
Size

1.3 oz ( 37g )
*details are on products page

Material

Tin

Color

Silver

Comments

Without internal cap
Made in Japan
The Pocket Canister is offered in a convenient size for storing small items. This versatile tin canister is perfect for the kitchen or for organizing the office and home.
The Pocket Canister do not feature a clicking cover and are not embossed with our company logo on the bottom.
The capacities listed show the amount of sencha (Japanese tea leaves) that can be stored in each canister.