Showroom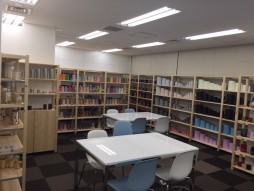 In September, 2016, we opened a wholesale showroom in Asakusa, Tokyo.
Our actual products are on display here and can be handled to confirm quality and other characteristics. Please note that this is a showroom only, and wholesale quantities are not available at this location.
If you wish to visit us, please check the calendar below and be sure to contact us in advance.
Retail Shop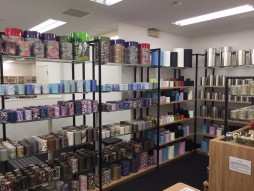 In April, 2017, we opened a Retail Shop next to our showroom.
Manufacturer direct sales ensure that Kotodo's full line of Japanese tea tins, canisters, and accessories is available. All items are Made in Japan! You can freely choose from over 1,000 items.
We accept American Express, Visa and Master Card.
Note: We are currently unable to sell duty free, nor are we able to provide gift wrapping services.
Product information and explanations in English are not always available. If possible, please come with a Japanese speaker. Otherwise, be sure to arrange an appointment several days in advance.
Address: 1-3-14 Komagata, KomagataTC Building 2nd Floor, Taito-ku, Tokyo 111-0043, Japan
Business Hours: ● Mon., Wed., Fri.: 9:30 - 12:00 and 13:00 - 17:00, ●Tue., Thu.: 12:00 - 17:00 (Hours can sometimes vary, so it is best to check ahead of time.)
TEL: +81-3-5246-4100 FAX: +81-3-5246-4466
Closest Stations
Toei Oedo Line: a 2 min. walk from the Kuramae Station No. A5 exit

Toei Asakusa Line: a 5 min. walk from that Asakusa Station No. A1 exit or the Kuramae Station No. A4 exit

Tokyo Metro Ginza Line: a 10 min. walk from the Asakusa Station No. 2 exit or the Tawaramachi Station No. 2 or 3 exit

Tobu Skytree LIne (Tobu Ise-zaki Line): a 12 min. walk from the Asakusa Station
Located on Edo-dori (National Highway 6), on the second floor of the building between the Toyoko Inn and 7-11. On the right side as you enter.
Asakusa Showroom & Retail Shop Calendar

■

closed days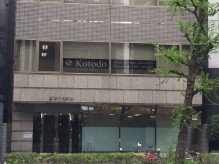 Building appearance (2F of the building)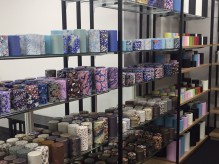 Retail Shop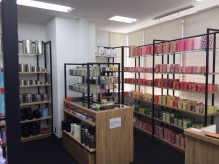 Retail Shop