Introducing Asakusa, Tokyo where KOTODO is located.
2023/09/20
For this month's newsletter, we want to introduce an area near Asakusa, where KOTODO is located, that may not be featured in guidebooks.
You can see iconic landmarks across the Sumida River from Asakusa, such as the Tokyo SkyTree and the Asahi Beer headquarters building. Tokyo SkyTree offers a range of attractions, including a shopping mall, restaurants, an aquarium, a planetarium, and an observation deck where you can spend all day.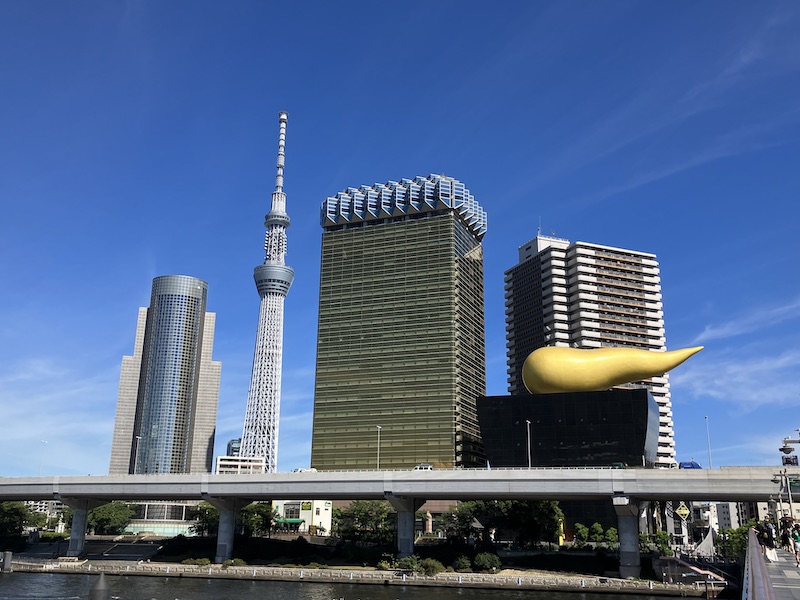 One hidden gem we recommend at Tokyo SkyTree is the elevators that take you to the 350m/1148ft high observation deck. There are four beautifully decorated elevators corresponding to one of the four seasons. Once you're at the observation deck, the stunning view of Tokyo will take your breath away. You can catch a glimpse of the KOTODO building, so be sure to look out for it!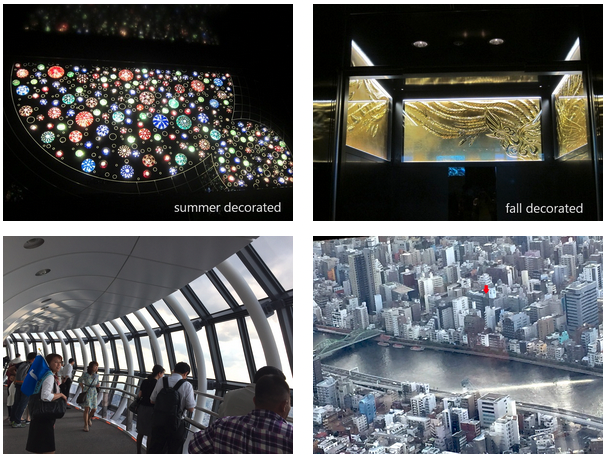 The second recommendation at Tokyo SkyTree is the lighting show. Three different lighting patterns rotate every 30 seconds, but on occasions, special color patterns are frequently held as well. When you visit Tokyo, take a moment to stop and admire the view.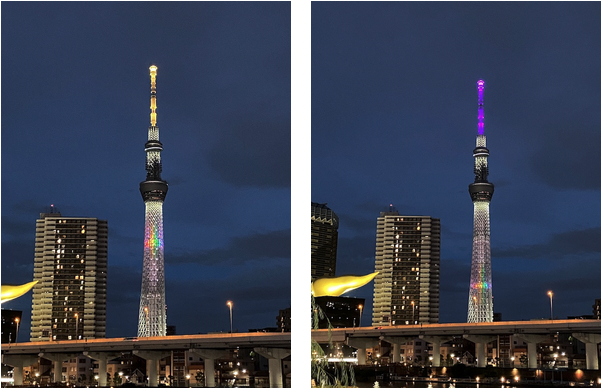 Visit our showroom in Asakusa, where you can view all our products. We also offer a DIY workshop to make Yu-zen washi canisters, providing a hands-on experience. (Reservation is needed.)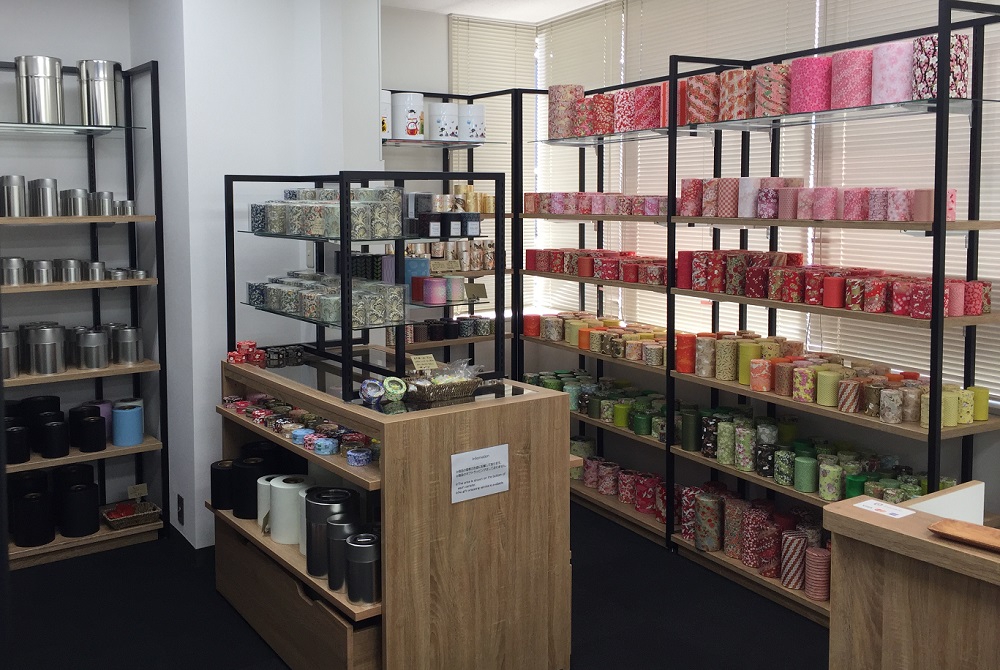 We'll be delighted to have you visit us, so please don't hesitate to contact us.